Single Shot #31
Changi Point Jetty is located at just off Changi Village and is part of the Changi Point Ferry Terminal. From here you can take ferry services to Pulau Ubin and to Penggerang in Johor, Malaysia. These are the bum boats which provide the ferry service. The jetty has a small immigration counter to process cross border travellers.
The place here is also called Changi Creek. Changi Village have a laid back atmosphere since most  of the visitors here are vacationers. The area has a few country clubs like Changi Golf Club and Changi Sailing Club.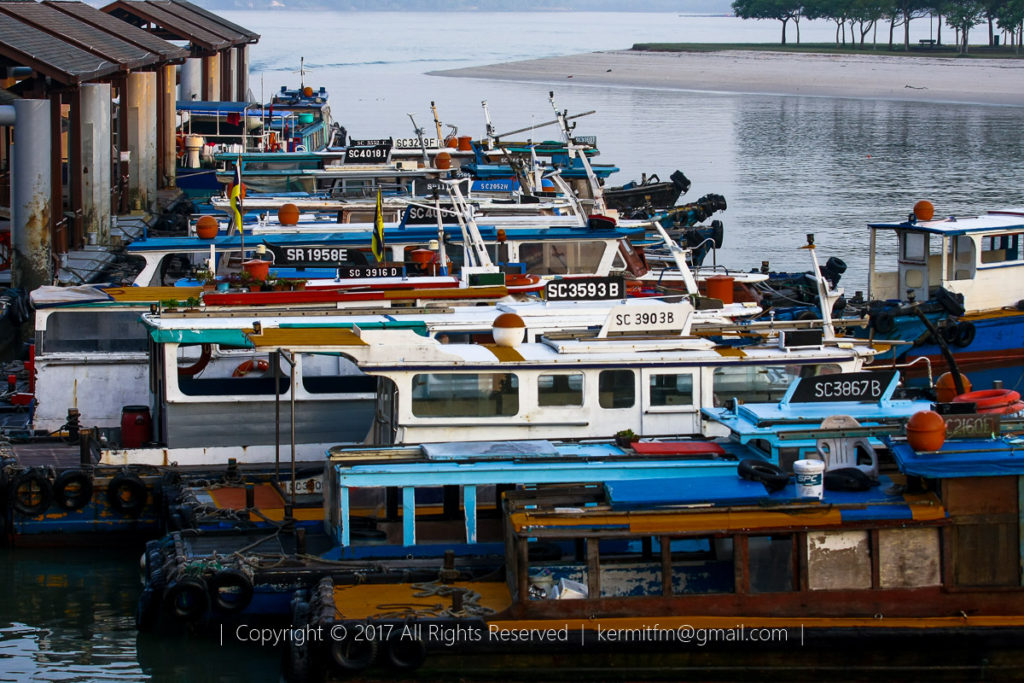 The photo shows the that good images can be captured even by older generation DSLRs and lens. The 40D was launched a decade ago in 2007 and has a 10.1mp resolution. The lens was a pre-DSLR generation of the venerable 70-200 mm L (non-IS).
Photo Technical Data:
Canon 40D, EF 70 – 200 mm f/2.8L , @f/5.0, 1/200 sec, ISO 200