Single Shot #2
The second image I chose for this series is this propeller which belongs to the  starboard turbo-prop engine of an ATR 42. The ATR42 is a 50 seat, short-haul twin-turboprop airliner built in France by Avions de Transport Régional. ATR is a joint partnership between the Airbus Group and the Italian company Alenia Aermacchi.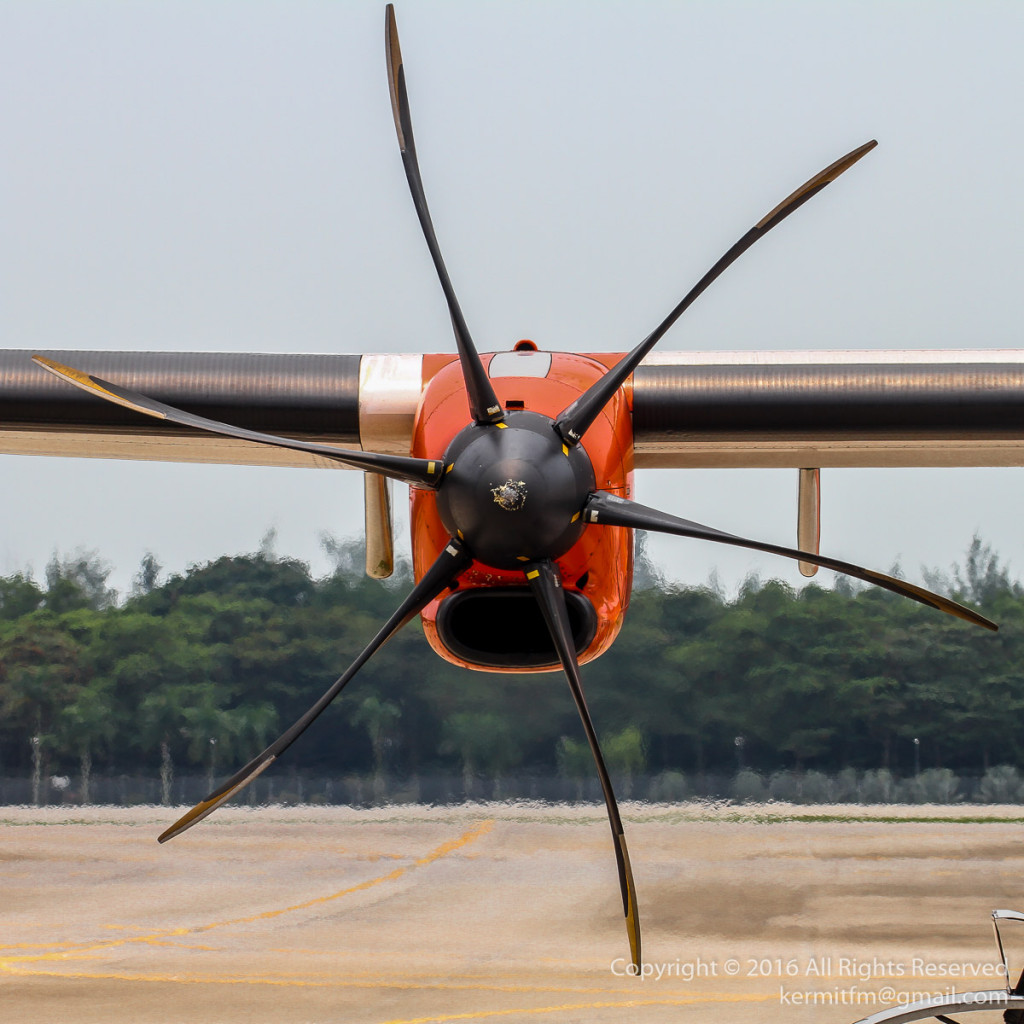 The plane belongs to FireFly, a wholly owned subsidiary of Malaysian Airlines. It is headquarted in Malaysia and flies to destination in Malaysia, Indonesia and Thailand. It is the one of the very few airlines that operates out of Subang Airport, also known as Sultan Abdul Aziz Shah Airport. This airport is much nearer to Kuala Lumpur than the Kuala Lumpur International Airport (KLIA) at Sepang.
Firefly airline has since upgraded their ATR42 fleet to ATR72's.
Photo Technical Data:
Canon 7D, EF 70-300mm at 130 mm. 1/400 sec @ f/7.1. ISO 100