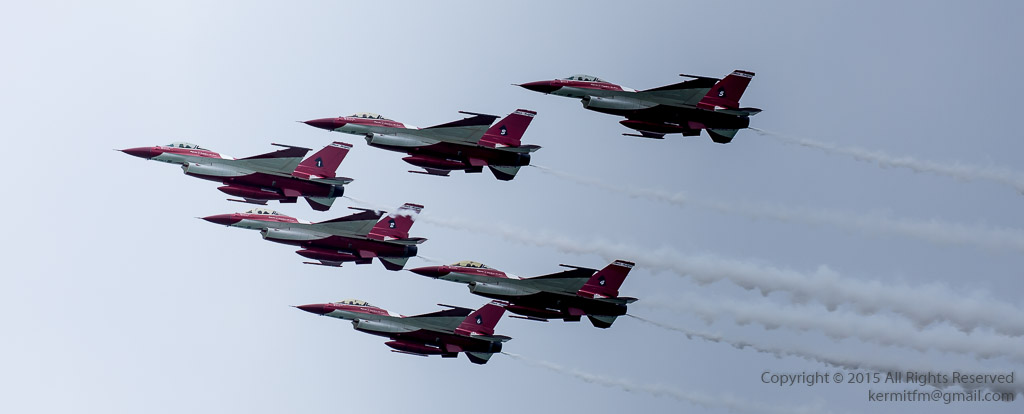 Since my earlier post I got a 2 chances to see the Black Knight performance.  One was on 7 August. Unfortunately, the day was wet with very low clouds. The performance was limited to formation fly pasts. The other was on the next day. The weather was good and I was at the coastal area beside Marina Barrage.
You can visit my Black Knights' Gallery to see all the images.
The spectators waiting for the performance to start.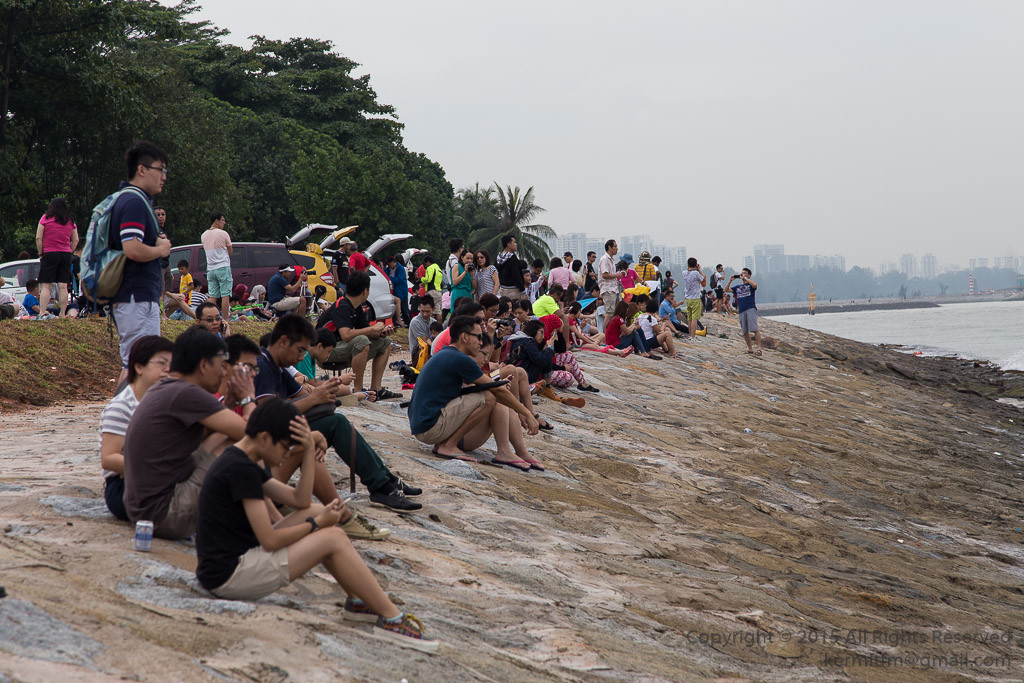 Also present at the site was the Republic of Singapore Navy Patrol Vessel, the RSS Fearless.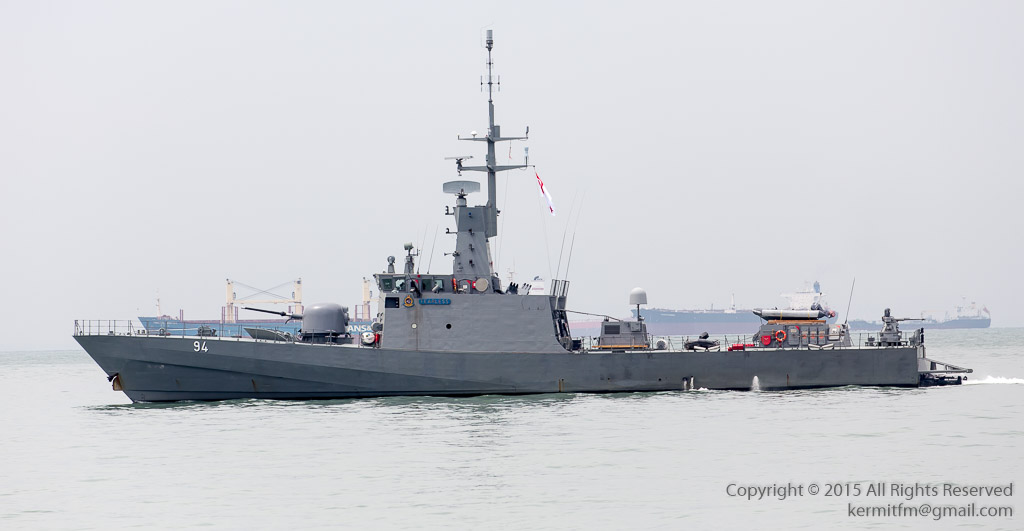 The Black Knights wowing the crowds doing the Mirror Pass.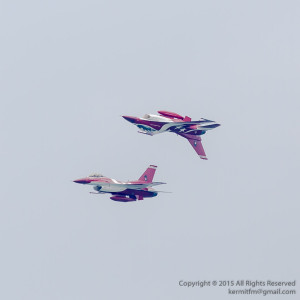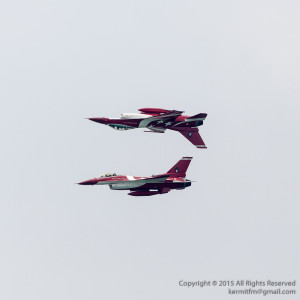 One of the high lights of the Display – the Dedication Pass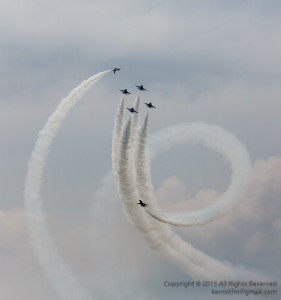 See all the photos in the Black Knights' gallery.