Single Shot #34
The life buoy, also called a life ring, flotation ring or lifesaver among other names. This device can be found near water bodies or on board water vessels and is an essential safety equipment. Low cost and intuitive to use, it is an essential safety equipment. The user just need to throw it towards the person struggling in the water and pull it back to the shore or the ship with the swimmer (or non-swimmer) clinging to it. The doughnut shape makes it easy to hold, throw and cling on to.
The life buoy below was found in the VivoCity promenade. In the top right corner, you can see the outline of Hotel Michael which is on Sentosa Island.
The photo was processed to desaturate all colours except that of the life buoy. I have retired the lens used. It was a good workhorse for general walk around which is now replaced by my current favourite, the EF 16 -35mm.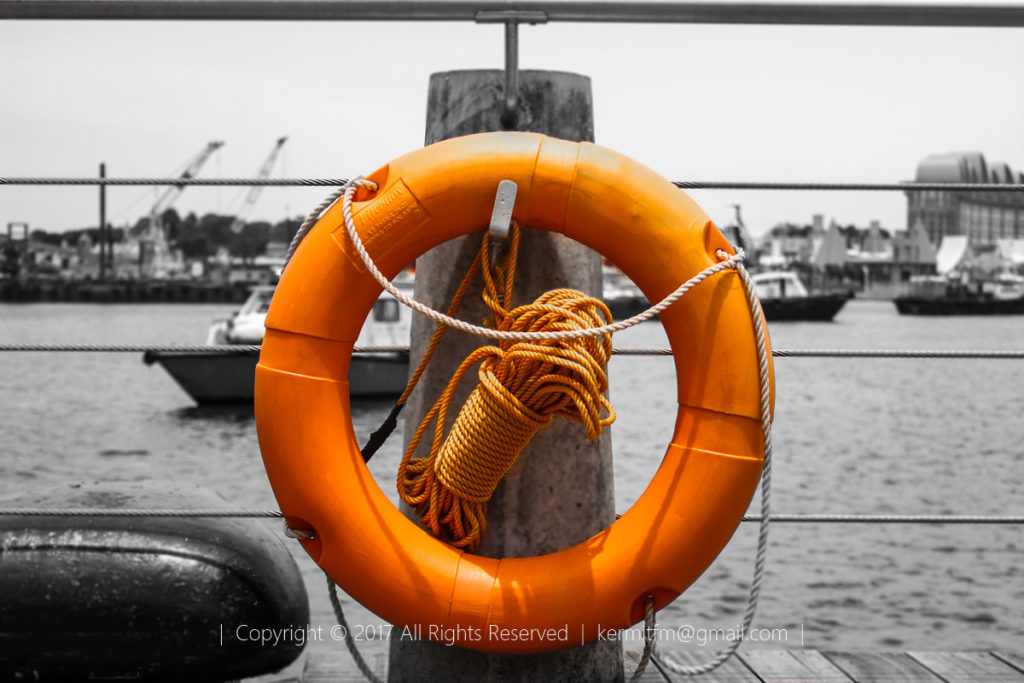 Photo Technical Data:
Canon 7D, EF 28 – 135mm IS, f/4.0 1/1000 sec, ISO 200