Single Shot #29
BOH tea plantations in Cameron Highlands, Malaysia have 3 tea gardens. The one at Sungei Palas has a tea centre overlooking the plantations. It is a cantilevered structure jutting from a hill. You can also enjoy a cakes and of course, a cup of tea at the balcony cafe which offers a splendid view of the plantations.
The centre also conducts a short factory tour to see how tea leaves are processed. The centre also sells some of BOH tea's product which is not normally available at domestic retail outlets.
The photo was take taken at noon, thus the deep shadows and glint from the glossy tea leaves. I would suggest that a better time would be in the early morning or late afternoon to capture the rolling greens.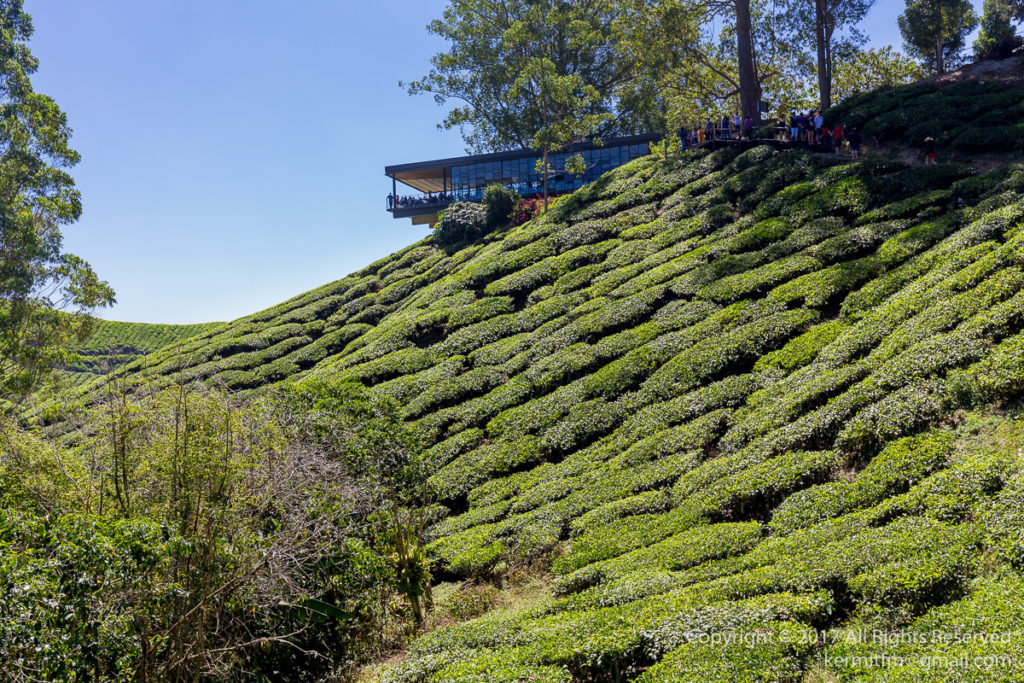 Trivias
BOH plantations was founded in 1929 by John Archibald (J A) Russell, a British businessman. The current chairman is J A Russell's son, Tristan Russell and the CEO is Tristan's daughter, Caroline Russell.
The BOH tea plantation at 8,000 acres is reputed to be the largest in South East Asia
Photo Technical Data:
Canon 6D, EF 16 – 35mm f/4L , @f/7.1, 1/250 sec, ISO 160