Single Shot #21
There are a number of tools that a photographer can use to process an image for a certain look. Most of my images undergo a light touch processing using Lightroom as I shoot in the raw format. Recently, Google offered their Nik collection of image processing tool for free and I was experimenting with some of them. The image below was processed using Analog Efex Pro which gave a classic camera feel to the image. Gone are the clinical sharp details and near perfect colour balance of a digital file.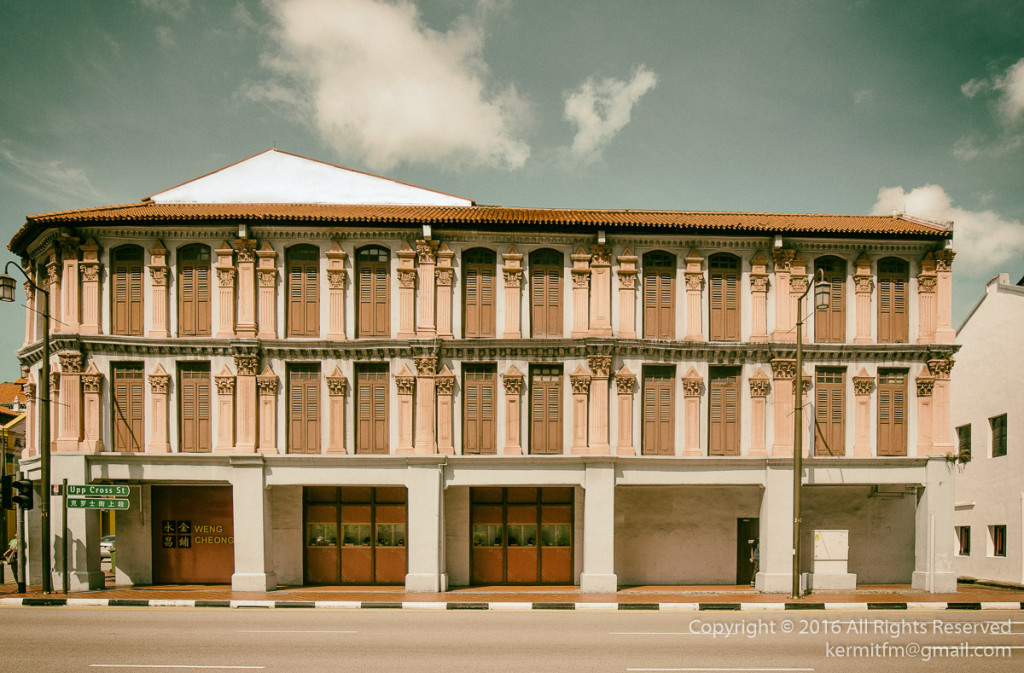 The tool is quite easy to use. Still using the same image, I then used Silver Efex Pro to age the photograph. The tool is very easy to use and the one below is straight using of the built in presets.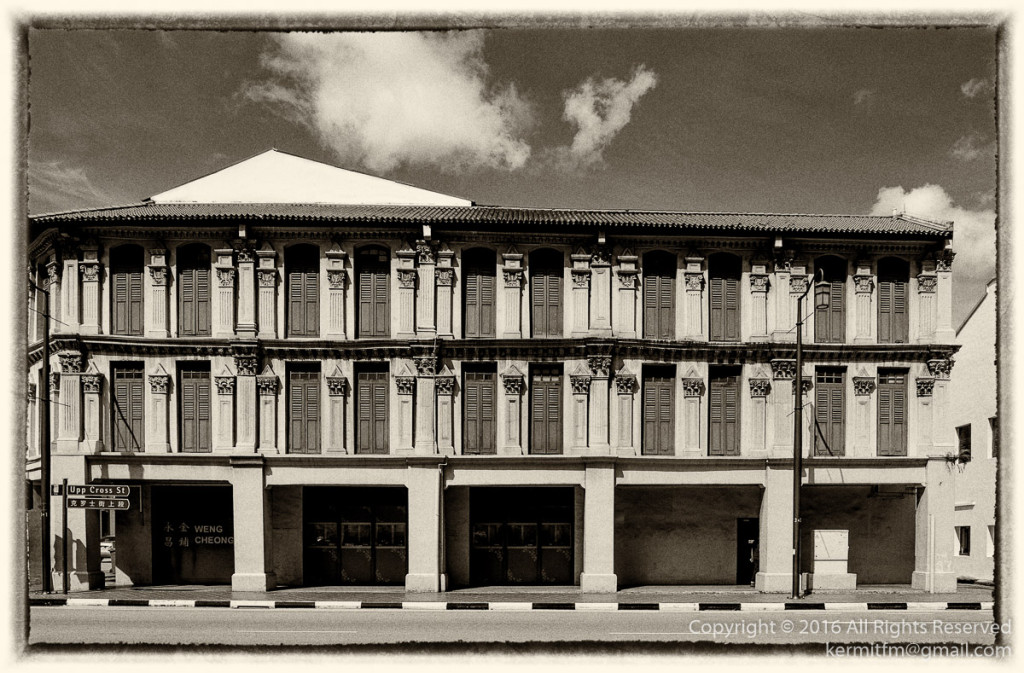 This row of shophouses are found along Upper Cross street and is part of the Kreta Ayer Conservation area.
Photo Technical Data:
Canon 6D, EF 16-35 mm, f/4, 1/640 sec @ f/6.3
ISO 100 (as if this have any bearing on the image)