Single Shot #14
The Hong Kong International Commerce Centre (ICC) is a 490m skyscraper is located on the Kowloon side of Hong Kong. The 108 storey building is the tallest in Hong Kong (2016). Because floors ending the number '4' were omitted, the building is marketed as a 118-storey building. It houses banks, retails outlets, restaurants and two hotels.  There is an observation deck aptly names Sky100 on the 100th floor. The Ritz Carlton Hotel occupies floor 102 to 118.  The swimming pool at the 118th floor is the highest in the world.
ICC was developed by Sun Hung Kai Properties and was completed in phases between 2007 and 2010. The tower was officially opened in 2011. The design architects was Kohn Pederson Fox Associates in association with Wong & Ouyang (HK) Ltd.
The photo was taken in November 2010 catching the reflection of a late morning sun on the top façade of the tower. The flare is real. Post processing was done to simulate the feel of film.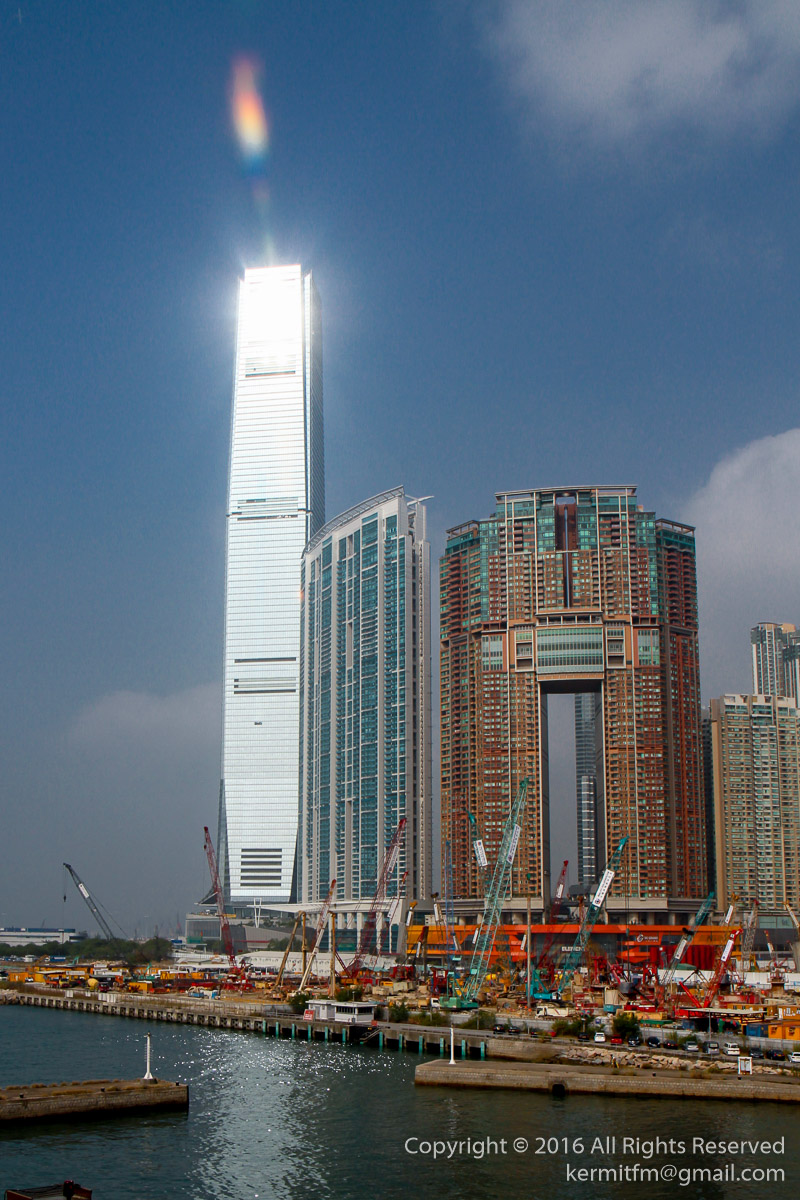 Photo Technical Data:
Canon 7D, EFS 17 – 55 mm /f4 at 17 mm. 1/800 sec @ f/9  ISO 200 (cropped)