Single Shot #18
The Volkswagen is a symbol of the hippie era of the 60's and 70's. Groups of hippies often travelled in a Volkswagen mini bus and the beetle. These cars were painted in vivid colours with motifs of flowers and peace.
The image below is a photo of a crystal Volkswagen beetle. The colour patterns were created by lighting the model car with 2 off-camera mounted flash with gel colour filters.It is pretty simple and this was an experimental shot to test the gel and remote flash  triggers.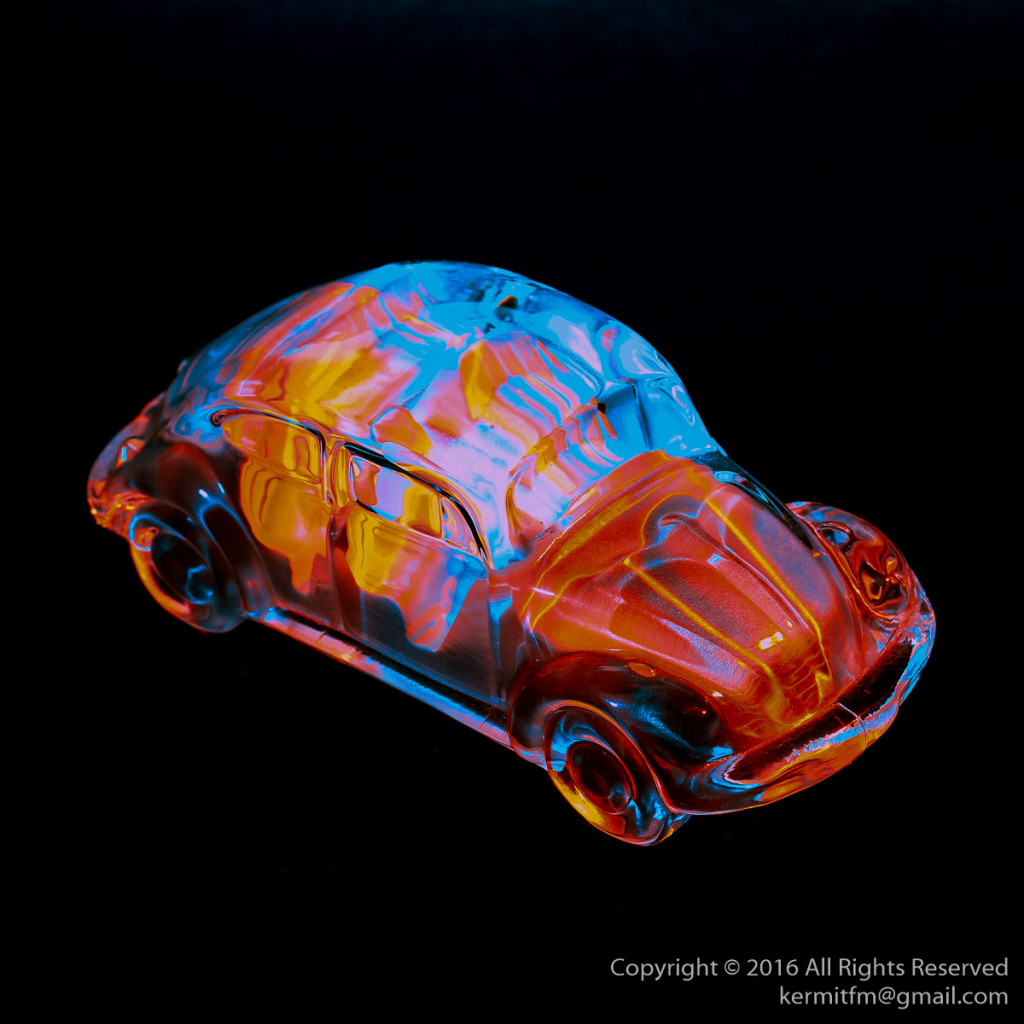 Photo Technical Data:
Canon 6D, EF 100 mm, f/2.8, 1/125 sec @ f/10 ISO 100
Lit by 2 off-camera gel filtered flashes.