Single Shot #5
The image below is a scanned photo of a Swiss Federal Railway (SBB – Schweizerische Bundesbahnen) . The location was the Zurich Hauptbahnhof (Main Railway Station) and the year was 1988. From my research, the train engine is a Swiss Railway RE 420 electric powered locomotive. It is one of the most common locomotive operated by SBB. These locomotives were produced between 1964 and 1985. It's maximum speed is more than 75 mph. Some of the locomotives are still in service today.
Rail transport is a major mode of transportation in Switzerland and the SBB has an extensive rail network serving the entire country. This particular train operated between Zurich and Kloten Airport.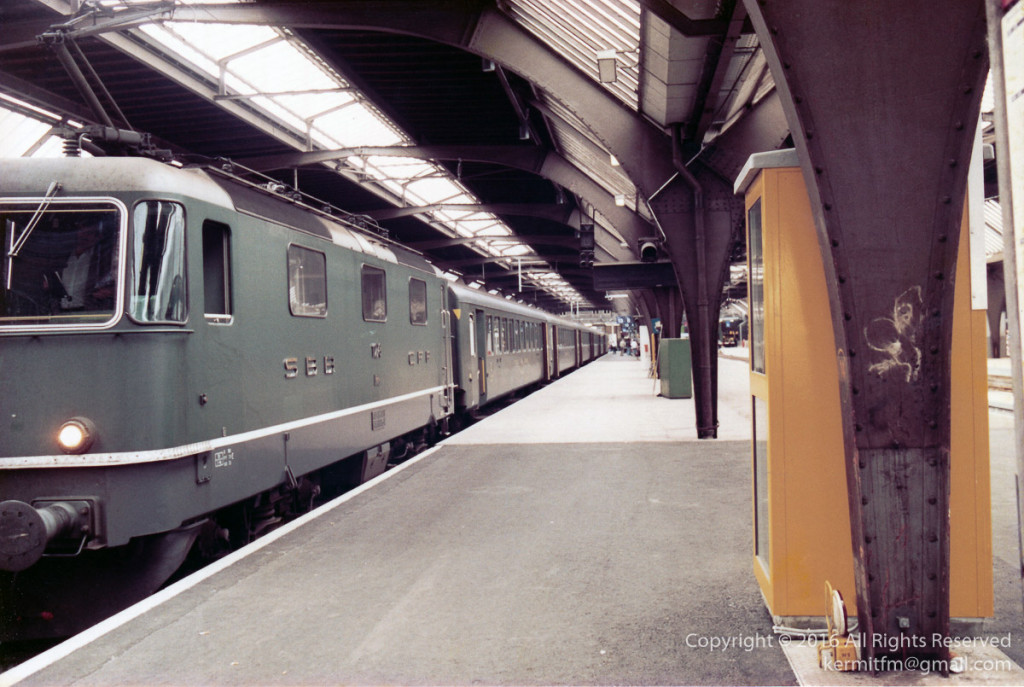 Photo Technical Data:
Nikon FM,  Nikkor 43-86 f/3.5. Scanned from negative.