Single Shot #4
The Singapore Parliament house was opened on 6 September, 1999. Construction and design was undertaken by CPG Corp, the corporatised entity of Public Work Departments. The construction cost of the Parliament House was S$115.2 million.
It occupies 2.2 Hectares of land and has a built up are of 19,765 sq metere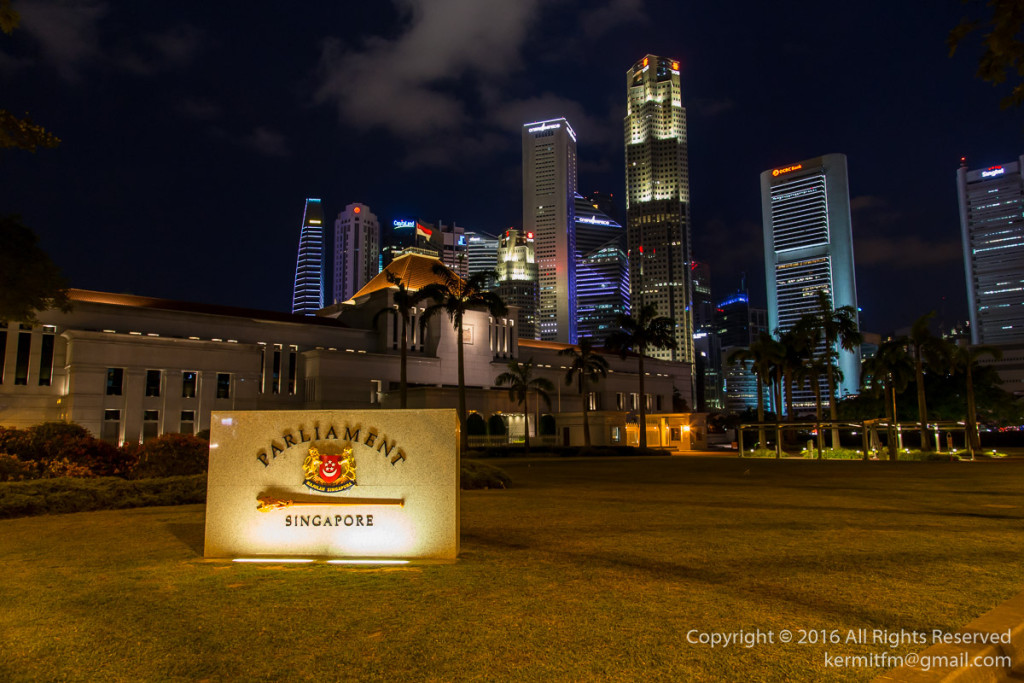 This photo was taken on March 2015.
Photo Technical Data:
Canon 6D, EF 24-105mm at 24mm. 1/6 sec @ f/5.6. ISO 1600