Single Shot #11
We witness a partial solar eclipse on 9 March 2016, something that's pretty rare in this area. The maximum obscuration of 87% occurred at 8:23 am. The photo below was taken at 7: 40 am. I was able to capture the horizon line as the sun was just rising above it to provide a silhouette of trees on a nearby hill.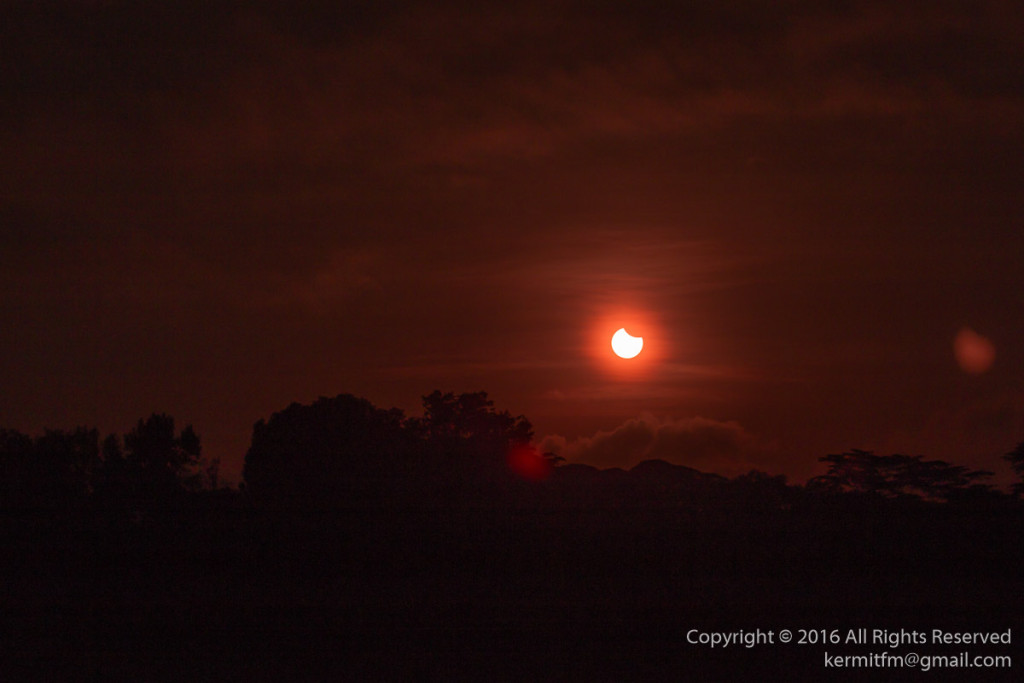 The next solar eclipse that will occur here will be on 26 Dec 2019 with an annular eclipse which the next best thing to a full eclipse. Looking forward to this event.
This photo was taken through a ND3 filter which reduced the exposure by 3 stop. A higher ND filter would have been preferable.
Photo Technical Data:
Canon 6D, EF 70 – 300 mm at 100 mm. 1/1000 sec @ f/8.0 ISO 100 (with ND3 filter)