Single Shot #20
Arnoldo Pomodoro is an Italian sculptor and one of his works is a bronze sculpture called Sphere within a sphere (Sfera con Sfera). Various pieces can be found around the world including the Vatican Museums, Trinity College in Dublin, Mt Sinai Hospital in New York, Christian Theological Seminary in Indianapolis and Tehran Museum of Contemporary Art.
The one pictured below can be found at the United Nations Plaza in New York City. The diameter of the sphere is 3.3m and was installed in 1991.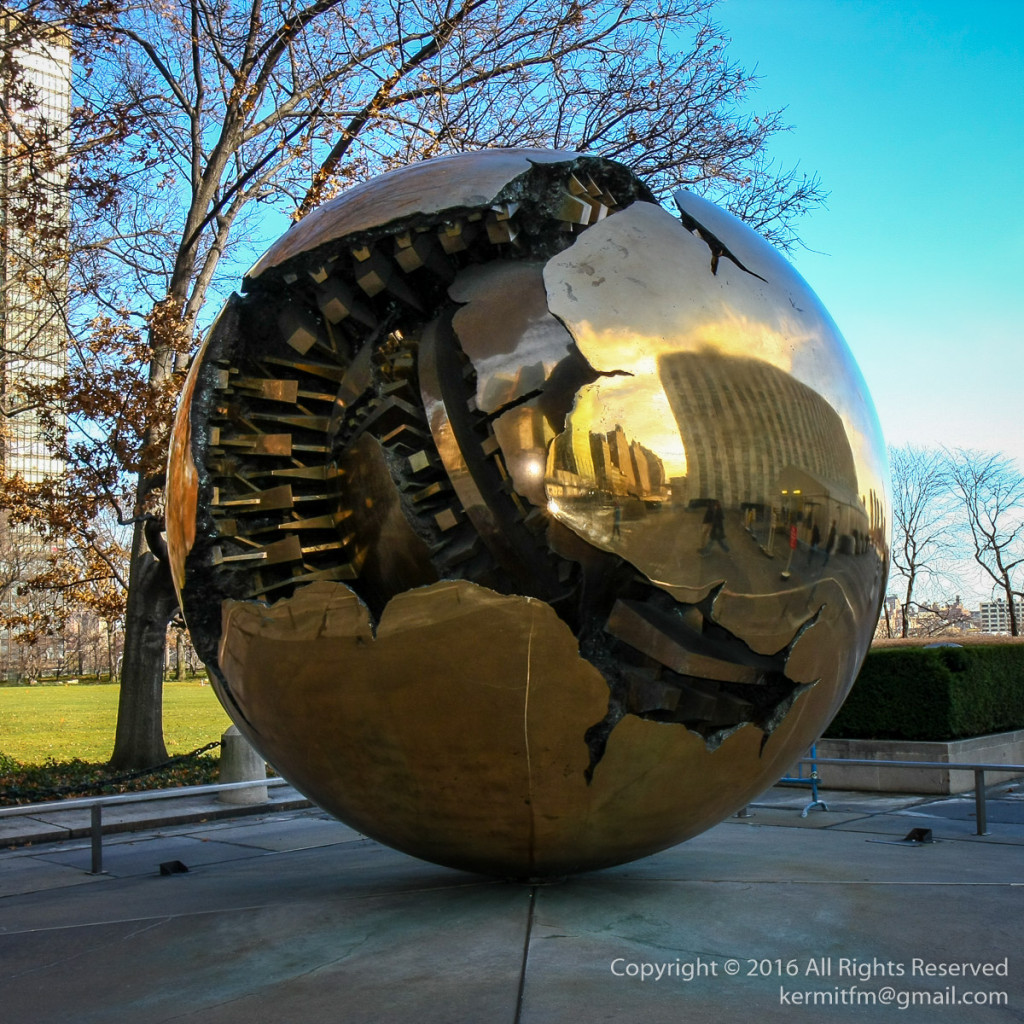 The description in Pomodoro's archive says the following:
In my sculpture, the shape of today's world contains, within itself, the form of the "ideal city", as conceived by the artists of the Italian Renaissance. This, in turn, contains my hopes and dreams, and those of countless other citizens of the world.

As Sam Hunter wrote: "Pomodoro's Sphere within a sphere seems almost uniquely destined for its site, since it reflects and accommodates the antithetical responses in the environment with its own complex mix of imagery that can be read, alternately, as organic and thereby human, or technology-oriented, by reason of complex interior forms that resemble gear teeth".
This photo was taken on a cold winter's afternoon in December 2007.
Photo Technical Data:
Canon 40D, EFs 17-55 mm, f/2.8, 1/80 sec @ f/10 ISO 200
Quote from : www.arnoldopomodoro.it (the page will open in a new tab)