Single Shot #1
This series will feature a single image from my collection with an accompanying snippet of information. I will be posting an image a week, or as frequently as I can manage, so do come back if you like what you see.
This is Star Cruise SuperStar Virgo, one of their largest cruise liner. The photo was taken on Nov 2011 at Harbourfront Cruise Centre, Singapore. Click on the image for a larger view.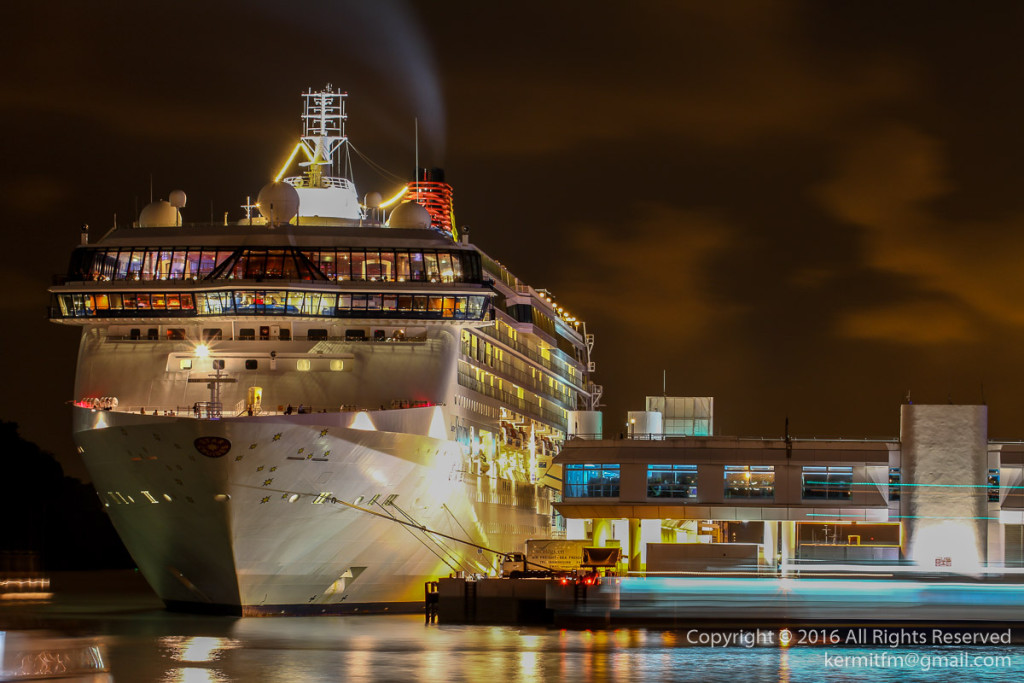 This photo was taken when I was still shooting in jpg format. I couldn't recover some of the blown highlights. Shooting in raw format would have given me more dynamic range. We do learn from our mistakes, don't we?
Photo Technical Data:
Canon 7D, EF 70-300mm at 110mm.13 sec @ f/8.0. ISO 100
Some ship facts:
| | |
| --- | --- |
|  Launched : 23 Dec 1998 |  Gross Tonnage :  75,338 grt |
|  Length : 268 m |  Number of cabins : 935 |
|  Beam : 32 m |  Passenger capacity : 1,870 |